Stoupa
The wonderful village of Stoupa lies just over an hour's drive south from the city of Kalamata. It is a small seaside resort, with two beautiful sandy beaches, Kalogria and Stoupa beach. The backdrop of the village consists of the magnificent Taygetos mountains covered with the silver green of the olive trees. The area is very green due to the rainwater that collects in these vast mountains.  The village has all facilities needed for a relaxing holiday. No surprise that it is popular for couples of all ages and younger families.
Despite Stoupa's popularity (in August the beaches do get busy) it remains low key and relaxed. There is a variety of good quality tavernas all along the seafront.
Getting Here
Throughout the summer there are a lot of different flights arriving at Kalamata airport. From the UK, the Netherlands, Germany, Italy etc.
EasyJet flies from Gatwick. Thomas Cook from Birmingham, Gatwick and Manchester.
Once you have landed in Kalamata it's around an hours transfer to get to Stoupa. Either with your own hire car or by taxi if you prefer to be driven.
Thanks to the opening of the Corinth-Kalamata motorway, completed in March 2015, the Mani has become easier to reach from Athens.
With a hire car, you can drive from Athens to Stoupa in about 3 and a half hours. This also gives you an opportunity to discover more of the Peloponnese on your way down.
Things To Do
Make a splash at the beach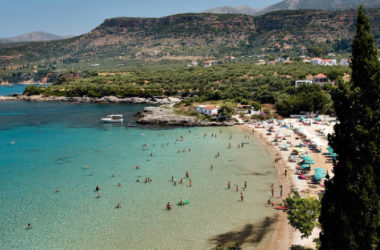 Stoupa has a wonderful, picturesque beach with golden sand and clear blue water. Take a short stroll from the beach and you'll find a selection of delightful cafés, bars and restaurants to enjoy a refreshing drink or a bite to eat.
Check out the countryside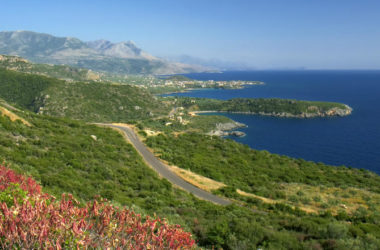 Stoupa has a beautiful countryside, so if you do fancy getting away for a while, you'll be treated to the breathtaking natural beauty of a country that has been unspoiled by modern life. You'll find an easy-going atmosphere that makes it ideal for couples as you find the locals who've embraced a calmer and more relaxed way of living.
Mountain Villages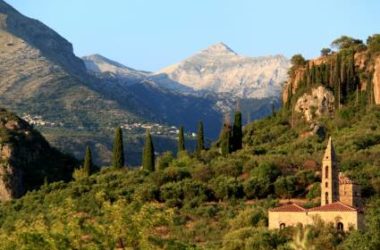 There are an abundance of tranquil traditional little villages with locals going about their daily business without a care in the world. Get Together on the day after your arrival. The places available are limited.
Explore Diros Caves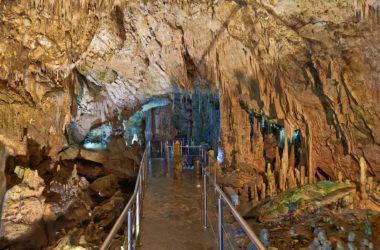 Ancient mystery surrounds Stoupa, so make sure you visit the famous Diros Caves. Journey 45 kilometres from Stoupa and you'll find the mysterious Diros Caves. As you travel through the caves' narrow passageways by boat, you'll pass the many spectacular stalagmite and stalactite formations.
Visit Monemvasia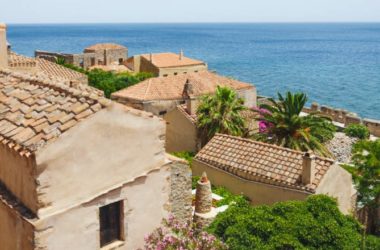 Stoupa is in a great location for exploring a little bit more of Greece. At the top of your list of day trips should be the island of Monemvasia. At the height of its power, it was considered to be an important Byzantine port and played a key part in the history of the area.
Visit Mystras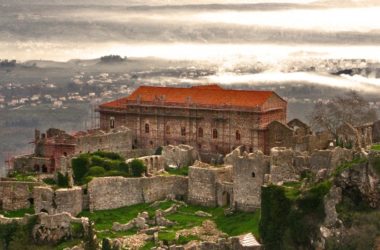 Travel through the valleys and breathtaking scenery to magical Mystras, the Byzantine capital of Greece. Walk at leisure through the captivating ruins of a once awesome town crowned by an imposing fortress.
Visit Ancient Messene (Ithomi)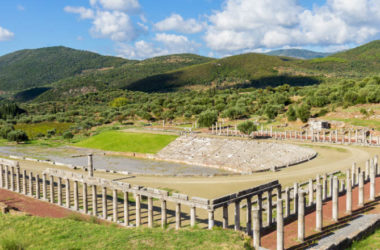 The archaeological site of Ancient Messene is around 30 kilometres from Kalamata, but it's worth the drive because when you get there you'll be rewarded with one of the best preserved sites in Greece. It's fast becoming one of the most exciting places to visit in Greece as every step has a story. There's so much to look at that you could easily spend a couple of hours admiring the architecture.
Olympia – Valley of the Gods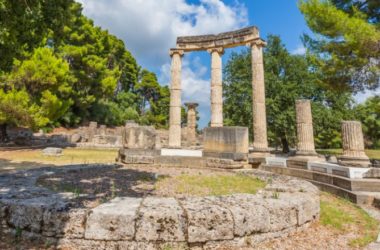 No holiday to Peloponnese, or indeed to Greece, is complete without visiting the birthplace of the Olympic Games. Travel to Olympia, often referred to as the 'Valley of the Gods' and you'll be able to explore this historical site for yourself.